Summary
When a user is viewing the list of messages in the Inbox, the "Date" field does not display a timezone corresponding to the time the message was sent. This is an issue in particular since the Detail View displays date and time in the message sender's timezone, while the main Inbox displays the same time in the recipient's timezone. The discrepancy can cause confusion to users.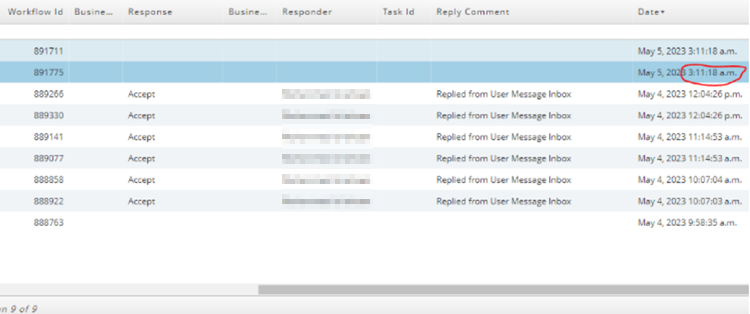 See related article here regarding the detail view: Inbox: Detail view of UserMessage in Inbox does not show the time zone for start time
Enhancement Request
In future, the relevant timezone will be displayed next to the date and time in the "Date" field.
Workaround
There is currently no workaround to this issue.
Applies To
RunMyFinance 9.2.10.0
Status
This enhancement will be implemented in a future release of RunMyFinance.
Enhancement Tracking
ROSO-11885