Automation Engine Contracts in the legacy portal will sometimes have naming conventions like this:

To generate the Request from inside R2W, follow these steps:
1. From inside R2W Click the "i" located in the upper right corner
2. Then click Support Admin

3. Select "Access Scheduler" and hit Submit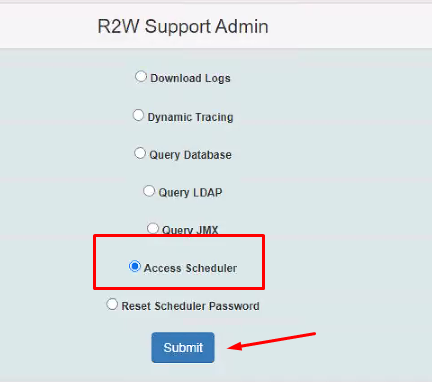 From inside the RunMyJobs screen, go to:
1. Configuration > Start License Manager
2. Generate License Request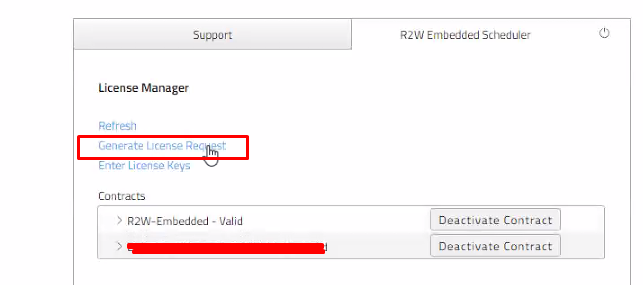 Share the generated License Request.