Issue:
The SLA module is installed, and SLA Rules are created, but nothing is being displayed on the SLA Dashboard.


Further checking:
1. Confirm if the Service Level Agreements Component is installed: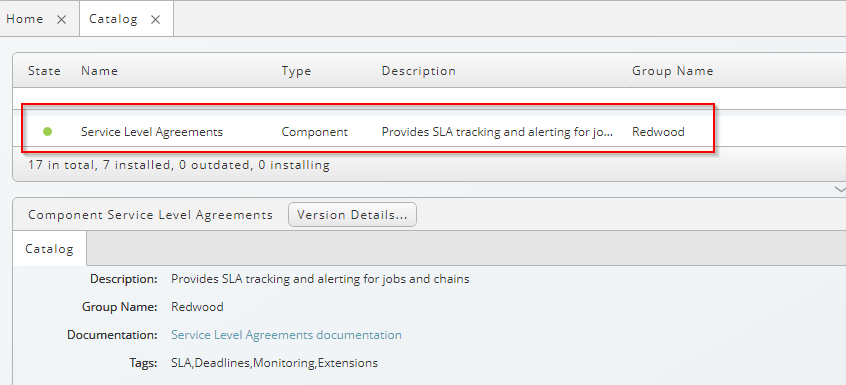 2. Confirm the following two Process definition is installed:



Resolution:
Please ensure that SLA_Monitor and SLA_Maintenance process definitions are running / Scheduled as per the following:
1. SLA_Monitor:

The SLA_Monitor process definition should be in a running state after the installation of the SLA Component.
If it's not running, please submit the Process definition to run the job.
Goto Definition > Processes
Submit the Process Definition SLA_Monitor
Note: If the SLA_Monitor is not running, the SLA Dashboard will not show the Kanban board.

2. SLA_Maintenance:

Please also schedule SLA_Maintenance process definition with the frequency as per your requirements. The default is 7 days

Results:
Once the SLA_Monitor and SLA_Maintenence Services are running / Scheduled as above, you will be able to view the Kanban in SLA Dashboard.

References:
Service Level Agreement Component
Service Level Advanced Configuration